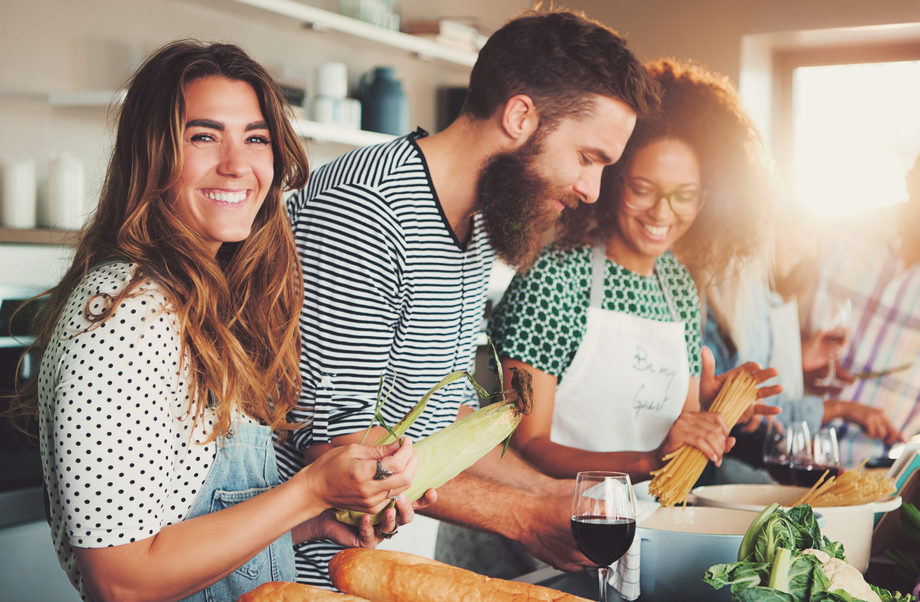 October is OT Month: Celebrating Occupational Therapy!
October is National Occupational Therapy Month in Canada.  This is an opportunity to celebrate how occupational therapists make a difference in the lives of those around us.  While supporting and strengthening their clients' capabilities, OTs help foster independence and their client's ability to do the things that are important to them.  Whether an individual is struggling to manage tasks at home, ease back into the workplace, or get connected with resources in their community, OTs can provide meaningful care to ensure success.
Here are two examples of how our occupational therapists have helped client's recovery from injuries and reconnect with the people and activities they enjoy.
(Re)Defining Purpose
After a terrible bike accident, Robert could not work and underwent an unsuccessful surgery that subsequently required him to have a hip replacement.  As an active 30 year old man who enjoyed his physically challenging job, he felt he was missing out on the best years of his life.  When Susan, an occupational therapist with OT Works!, first connected with Robert following a referral from ICBC, he challenged the need for her OT services.
Susan took small steps to help Robert.  Being client-centered, she carefully planned and arranged their first meeting.  She knew to be successful, they needed to focus on what he could do, and build one step at a time.  Susan had to meet Robert where they are at and use meaningful activity to help resume important activities.  She accompanied him to the pool so that he could start swimming again.  They began to go on walks, and over time Robert could walk more often and for a longer duration.  Susan also helped Robert in his home, and in the process he rediscovered his love for cooking.  Susan also connected him with a physiotherapist and kinesiologist who helped make sure that he did not overexert his hip.
By the end of their treatment, Robert returned to work as a longshoreman.  With Susan's help, he was able to work full-time, fulfilling all the duties his job requires while also pursuing leisure activities important to him.  Not only is Robert rebuilding his endurance again but his employer was confident that he could work independently and efficiently.  Susan's intervention adopted a multi-disciplinary approach, incorporated meaningful activities, and carefully to graded plans to ease Robert back into the work and hobbies they enjoyed before the injury.
Challenging Oneself
After suffering a fall at home, Isabella became very fearful of getting hurt again.  She could not tolerate much walking and was usually too anxious to leave her apartment.  Her lawyer asked for an occupational therapist's help.  When Isabella spoke with Janet, an occupational therapist with OT Works!, she told her that "I am not the fun, happy person I used to be."
Janet was determined to help rebuild Isabella's confidence.  They set goals and accessed resources about depression and exposure therapy.  Together they determined which strategies could best calm her racing heart rate, shaky hands, and negative thought processes.  Isabella used these strategies to gradually re-engage with activities in the community.  Janet set her up with a walker and a rehab assistant and together they would all walk to the mall; the therapists' presence relieved anxiety about falling again.  Over the 5 months that they worked together, Isabella was eventually able to walk ahead of Janet by a few steps, then by a block, and eventually they were able to meet at the mall rather than walk there together.
As her treatment with Janet came to an end, Isabella would visit the mall by herself and returned to activities she previously enjoyed such as quilting and preparing meals.  Several months after her discharge, Janet received a surprise text.  Isabella eagerly mentioned that she now walks in her community every day with her daughter or granddaughter and how grateful she is for her occupational therapist helped her accomplish.
By returning Isabella to her pre-injury activities in a relatively short period of time, her lawyer and insurance provider recognized that occupational therapy helped to saves disability costs and prevent future medical concerns from arising.  Janet's intervention is representative of occupational therapy's approach to breaking down and managing a variety of barriers – whether they are physical, emotional or cognitive – to effectively empower a client one step at a time.
Ask for OT!
As with Robert and Isabella, OT's can enliven peoples' experiences in the home, workplace and community, no matter their reason for seeking treatment.    The Canadian Association of Occupational Therapists is also promoting the "Ask For OT" campaign as part of OT Month this October.  'Ask for OT' coverage, as a part of; from your employer, your insurance provider and/or your union.  If you'd like to see OT services provided by your own workplace health benefits, send a letter to your employer, benefit provider or union.  Or better yet, make a phone call or meet with your employer, insurance provider or union. CAOT has some great ideas to start the conversation.
Did Robert and Isabella's stories catch your attention?  Learn more about their therapists Susan and Janet and the rest of the OT Works! team.
For more information about what occupational therapy and OT Works! can do for you, give us a call or email us at info@ot-works.com.
Resources
Ask for OT from your Employer: https://www.caot.ca/document/6353/AskforOT_Letter%20for%20Employer.pdf
Ask for OT from your Insurer https://www.caot.ca/document/6354/AskforOT_Letter%20for%20Insurance%20Company.pdf
Ask for OT from your Union https://www.caot.ca/document/6355/AskforOT_Letter%20for%20union.pdf