Objective, Collaborative, Professional and Caring
OT Works! is a team of occupational therapists that provides individualized, community-based rehabilitation to clients in their homes, workplaces and communities.
We help people who have been in motor vehicle accidents, work place accidents, or whose abilities are impacted by disability or illness, i.e. patients with neurological, orthopedic, and psychological difficulties, including brain injury, repetitive strain injuries, fractures, soft tissue injuries, chronic pain, anxiety and depression.
Our approach combines an understanding of our client's experience with objective, functional information and medical opinion, to facilitate a meaningful and successful recovery. We provide active-based, goal-driven, client-centered therapy that considers the whole person.
All of our occupational therapists are university educated and licenced to practice in British Columbia.  In addition, they have various professional qualifications, certifications and practice-area specific training.
Quality
Objective evidence and analysis
Goal-directed treatment
Rigorous quality assurance processes
Proven return-to-work results
Experience
Serving clients since 2000
Licenced therapists
Advanced certifications for complex rehabilitation
Evidence-based outcome measures
Meaningful Solutions
Client-centered approach
Industry-specific services
Customized reporting
Key stakeholder engagement & collaboration
OT Works! Approach
OT Works! therapists provide client-centred therapy that considers the person's physical, cognitive and emotional strengths and challenges, as they interact with the environment.

Combining an understanding of the client's experience with objective, reliable information, we design active-based, goal-driven programs to help clients get back to work and back to life.

Our values guide our practice and all company operations.
Our Values
We work in complex situations with lots of different perspectives, information and uncertainty. We rely on our Values to chart a clear course to meaningful results.
We treat a range of conditions
We treat a range of physical, emotional and cognitive conditions to improve function. OT Works! excels in complex and chronic conditions.
Learn more about our services
Locations
Our therapists work in the community. We see clients in their homes, workplaces and communities. We serve:
Greater Vancouver & Fraser Valley
Greater Vancouver (Vancouver, Burnaby, New Westminster, Surrey, North & West Vancouver, Richmond, Delta, White Rock, Port Moody, Coquitlam, Port Coquitlam, Langley, Fort Langley, Maple Ridge, Pitt Meadows)
Fraser Valley (Mission, Abbotsford, Chilliwack, Harrison Lake, Agassiz, Dewdney, Hope)
Sea-to-Sky (Squamish, Whistler, Pemberton)
Sunshine Coast (Gibsons, Sechelt)

Vancouver Island
Victoria (Victoria, Esquimalt, Sooke, East Sooke, Saanich, Sidney, Langford, Colwood, Metchosin)
Central Island (Ladysmith, Nanaimo, Parksville, Qualicum Beach, Port Alberni)
North Island (Campbell River, Courtney, Comox, Cumberland, Fanny Bay, Nanoose Bay, Union Bay)
Meet The Team
Our therapists are experienced in--and passionate about--delivering quality treatments to our clients.
Get to know our therapists
Corporate Social Responsibility, Accountability & Sustainability
OT Works! believes that we have a role to play in making the world a better place. We promote the highest levels of ethical behavior, support advances in education and culture, and advocate sustainable use of natural resources. The OT Works! program is based on three pillars of contribution: local community engagement, children's health, and environmental stewardship.
Because I am a Girl
(Plan Canada)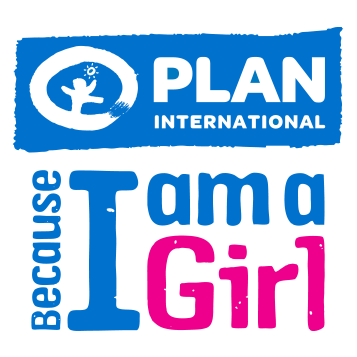 "Because I am a Girl" is Plan International's global initiative to end gender inequality, and promote girls' rights and lift millions of girls, their families and communities out of poverty. We know that when girls are educated, healthy and empowered, they can lift themselves and everyone around them out of poverty.


Project Change Foundation

Project Change Foundation is a Canadian charitable foundation that acts as a catalyst for creating positive change in communities across our country. The Foundation invests time and money in change makers delivering social or environmental services. OT Works! is a Foundation sponsor and has provided direct support to award recipients Backpack Buddies and Lipstick Project.
World Wildlife Fund
The world's leading conservation organization, WWF has been protecting the future of nature for over 50 years. WWF's unique way of working combines global reach with a foundation in science, and involves action at every level from local to global to meet the needs of both people and nature. OT Works! believes that a healthy environment is key for our healthy lives.
In addition to helping others through our services, our therapists contribute time and resources to local and global organizations for social, environmental and health progress. In the past we have supported: Canadian Red Cross, Oxfam, Doctors Without Borders (MSF Canada), BC Lung Association, Vancouver Food Bank, BC SPCA, Ancient Forest Alliance, Adopt a School (Vancouver Sun Children's Fund) and many others.
OT Works! is also working to achieve a third party certification demonstrating our corporate commitments to social and environmental performance, accountability, and transparency.