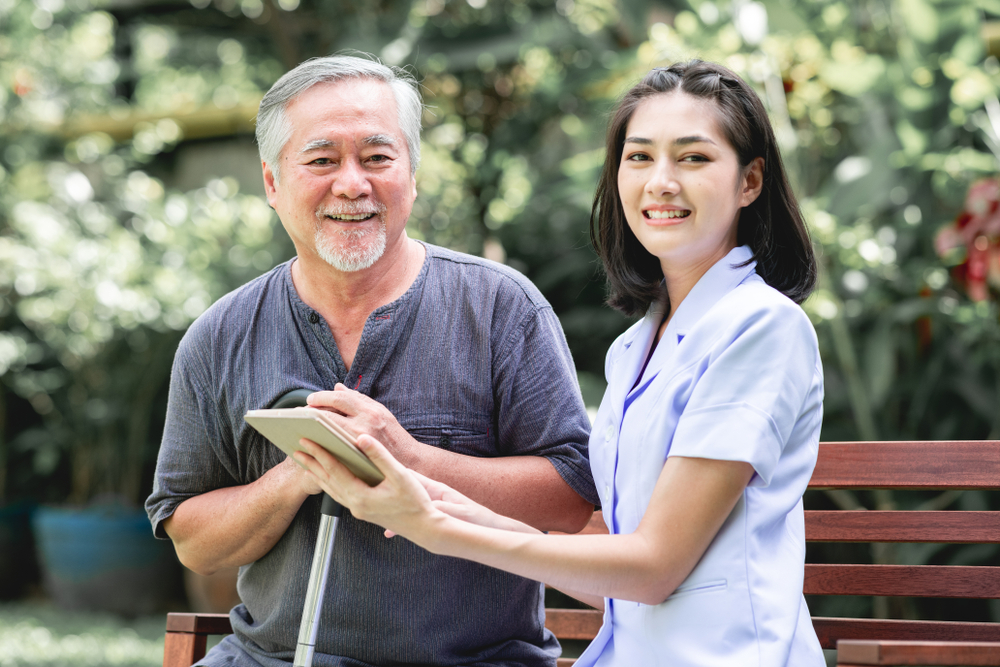 Getting Started with an Occupational Therapist
Occupational therapists are client-centered problem solvers. With an OT's help, clients can increase their ability to take care of themselves, be productive, and enjoy what their homes and communities have to offer.
Occupational therapy begins with a thorough assessment to identify a client's current abilities and how to maximize their functioning so that they can achieve their personal goals. OTs check their client's physical, cognitive and emotional abilities and explore any assistive devices, social supports and environmental setups they have or need.
When to Refer to an OT
If a person shows a decrease in daily function, an OT assessment can determine if occupational therapy is right for them. The Canadian Association of Occupational Therapists (CAOT) suggest an assessment may be helpful if a person has had an accident or a change in health status and shows any of these signs:
They have not returned to work, school, volunteering or other pre-accident roles.
They struggle to care for themselves, their family or their home.
Despite other treatments, they are still recovering slowly or not at all.
Initial assessments are also beneficial for insurers who request our OTs' help. An OT's observations and recommendations provide clarification for the insurer so that they can arrange funding and coordinate treatment providers. An assessment is particularly useful to determine how a person participates in activities of daily living (ADLs) and how those activities are affected by the injury at hand.
What happens with an OT Assessment?
An OT assessment is a process that usually involves an in-person meeting and a written report. During the assessment, the therapist will typically:
Gain an understanding of the client's pre-injury status. How did the client engage in activities before their function decreased?
Observe the client doing functional tasks in their real environment(s), as well as standardized testing. What are the physical, cognitive and emotional barriers affecting the client's ability to engage in daily activities as before? What physical, emotional and social supports does the client have in the home, at work or in their community?
Develop a collaborative plan for treatment. What specific skills or supports require improvement? Is education or ongoing treatment necessary? How does the treatment plan reflect the client's specific needs and goals as well as current medical research?
Write a report for the insurer and other health providers. What information would other parties benefit from knowing about the client's situation? What objective, measurable goals will help a client to their pre-injury function?
Different Kinds of OT Assessments
OT assessments vary depending on the nature of the referral (also known as the "referral question"), the environment for the assessment and the needs of the client. Here are some examples of assessments with a specific focus.
Hospital Discharge Planning – assess the need for adaptive equipment, home modifications or home support services such as cleaning services or a care aide when a client may be unsafe upon returning home after hospitalization.
Cognitive Rehabilitation – if the client has experienced a concussion or traumatic brain injury due to the accident, or reports changes in thinking due to a mental health condition, an OT can assess those specific changes. In particular, they assess attention, memory, information processing, and executive function (such as planning).
Ergonomic Assessment – sometimes an injury doesn't prevent the client from returning to work but they experience ongoing or increasing symptoms while at work. In this case, an OT assesses the desk, chair and computer set up, particularly to prevent shoulder, neck, back, hip and wrist pain.
Return-to-Work Planning – if the client cannot return to work due to their injuries, an OT can liaise with their employer to develop a step-by-step plan that gradually reintroduces the client back into their pre-injury worker role. OTs also determine if and how activities, tasks and work roles can be modified in the short or long-term, when medically required.
Where does it take place?
The initial assessment can occur at the client's home, in their community, or at their workplace. Some also take place in hospitals, clinics or community health centers. Our OTs work in their community. They come to the client to assess their function "in vivo", which means where they spend most of their time. Our OTs see clients in Greater Vancouver, the Fraser Valley and the Sea-to-Sky area (Squamish, Whistler, Pemberton). We also serve clients on the Sunshine Coast and Vancouver Island.
What do you get from an OT assessment?
Once an assessment is complete, the client and their insurer can review the OT's recommendations, often as a report. If medically supported and advised, the OT may recommend further follow-up meetings for continued OT treatment.
Some clients start OT already knowing they would benefit from ongoing treatment. For instance, return-to-work planning may require monitoring as an OT's presence can assist a client as they gradually ease back into their routine. Other clients and fee-payers may be unsure whether longer treatment options are necessary. Nonetheless, an initial assessment is a good place to start and provides professional expertise to determine how to move forward.
How can OT Works! help?
Our occupational therapists are experienced with a wide range of assessments and tools. They have developed unique, client-centered treatment plans that have helped hundreds of people return to their pre-injury status and make the best of their situations.
All of our OTs are university-trained and certified by the College of Occupational Therapists of British Columbia (COTBC). Many of our OTs have additional training in physical OT treatment, mental health, and goal-planning, to name a few. They enjoy working with a variety of insurance providers including ICBC, WorkSafe BC, Pacific Blue Cross, and Great West Life. Our therapists know what steps to take to ensure all parties are content with the outcome of the assessment.
Contact us today if you or your client could benefit from an OT assessment. We would be happy to discuss your needs or answer any question you may have.
Email: referrals@ot-works.com
Phone: 604.696.1066 ext. 1000.