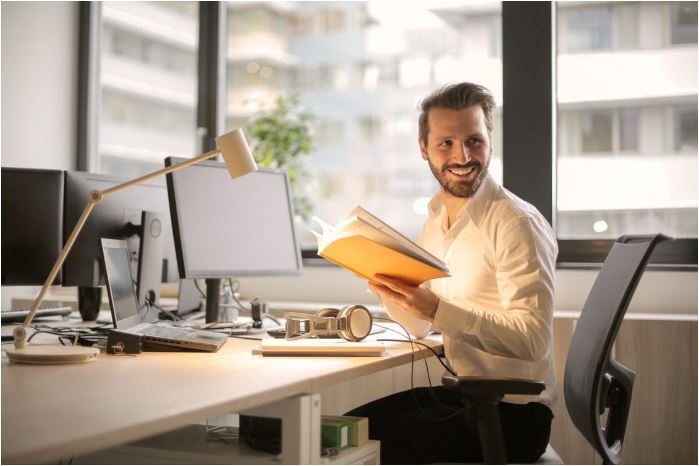 An effective workspace is essential to feeling well at work and wherever else. Ergonomic changes to your workspace promote good posture and contribute to physical wellbeing. They also allow better efficiency with tasks.  Consider the ergonomic recommendations below and seek professional help from a registered occupational therapist if you need more help.
Ergonomic Recommendations
Consider the following:
Posture.

Are you sitting up straight?
Are your shoulders relaxed?
Are you leaning forward, creating tension in your back?

The height of your chair.

Are your forearms horizontal, your wrists straight, and your thighs at a 90 – 110 degree angle at the hips?
Does the lower part of your backrest support the curve of your back?
Do you have armrests, to decrease the strain on your back and neck?

Your computer monitor.

Is the top line of text on the screen at eye level?
Is the screen an arm's length away from your eyes?
Do you need to adjust the contrast, brightness, or font size on the screen?

Your visual needs.

WorkSafe BC has a list of information to share with your ophthalmologist or optometrist regarding your desk and computer work.
Do you need to lower the overhead light levels to prevent glare?
Do you need to move your desk lamp (to the opposing side to your dominant hand)?

Your work area organization.

Are frequently used items close to you (within a 30 cm reach)?
Are occasionally used items within an arm's reach to you (within a within a 50 cm reach)?
Are any rarely used items put away or set further aside?

Your phone set up.

Do you use a headset or speakerphone to avoid awkward neck positions?
Take short breaks (20 sec. to 2 min.) to allow your muscles to rest between repetitive activities. On longer breaks, stand up and walk around so that you use different muscles than while sitting.  Try basic exercises like these here or here to help you prevent strains at work.
You may find an ergonomic assessment by an OT to help address any issues you have.  Contact us and we will be happy to have an occupational therapist come to you.
E-mail: info@ot-works.com
Phone: 604.696.1066 ext 1000
Resources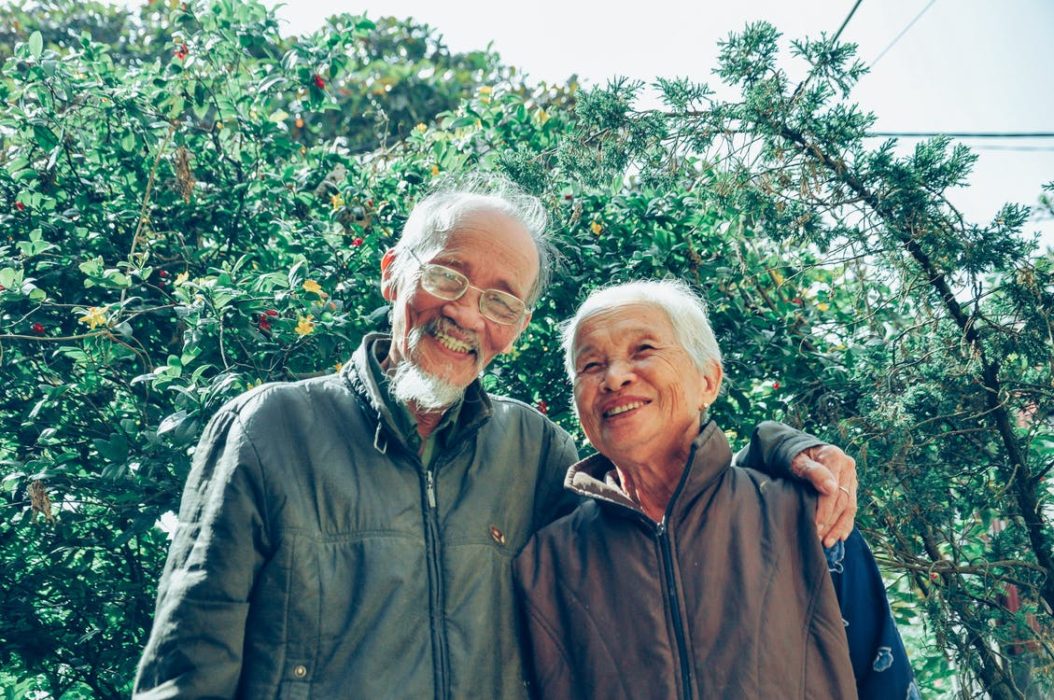 OT Works! takes the SMART approach to goal setting. We help our clients clearly define their goals and put steps in place so that they can achieve them. Using approaches similar to ours, you can successfully maintain your New Years' resolution.
Occupational therapy is goal-oriented. Our clients may want to bear a certain weight with their arms. They may work towards returning to work full-time. Perhaps, they want to be able to go about their daily routines as independently as possible. We use SMART goal-planning to make that happen. It is a popular technique that works for many.
If your goal is unrelated to the examples above, that is okay. Try this method out and maybe you will achieve your goal too.

Setting Up Your Goal
Specific
Your goal should be well defined and clear.
Ask yourself:

What am I trying to accomplish?
Why am I pursuing this goal?
Who is involved?
Where is my goal, or where will I work towards obtaining it?
Which resources do I need and which barriers do I face?
When will I start? When will I meet my goal?
Measurable
Know how far you are from completing your goal.
Ask yourself:

How much or how many do I need?
How will you know once you have achieved your goal?
Achievable
Your support network can help motivate you so that you aren't overwhelmed.
Ask yourself:

Are those people who can help me (such as friends, family, health professionals, and/or employers) aware of my goal?
What resources or support can they provide?
Realistic and Relevant
Be honest with yourself.
Ask yourself:

Do I have the resources, knowledge and support to achieve my goal?
Does my goal support my current or future needs?
Time-Based
Check that you have the right amount of time
(not too much, not too little) to achieve your goal.
Ask yourself:

When will I aim to accomplish my goal?
What steps will I take along the way?
What can I do today?
PGAP
Besides SMART goals, some therapists at OT Works! are trained in the Progressive Goal Attainment Program. To deliver PGAP services, occupational therapists require additional training and a certificate. PGAP is an evidence-based program that reduces the barriers of disability by specifically targeting the psychological and social obstacles clients face. PGAP aims to increase a client's quality of life and to assist them with their return to work. If you would like to inquire further about PGAP, please contact referrals@ot-works.com.
Learn More